Ross A. Thompson
Distinguished Professor of Psychology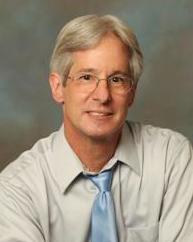 Ross A. Thompson's research focuses on the applications of developmental research to public policy concerns, including school readiness and its development, early childhood investments, and early mental health.
He also studies early parent-child relationships, the development of emotion understanding and emotion regulation, conscience development, and the growth of self-understanding in young children.
Thompson received the Ann Brown Award for Excellence in Developmental Research in 2007, and the University of California, Davis Distinguished Scholarly Public Service Award in 2011. He is a founding member of the National Scientific Council on the Developing Child, and was a member of the National Academy of Sciences committee that produced the report, From Neurons to Neighborhoods (National Academy Press, 2000). He is a member of the Board of Directors of Zero to Three, and the Scientific Advisory Board of the National Institute for Early Education Research.
His books include Preventing Child Maltreatment through Social Support: A Critical Analysis (Sage, 1995), The Postdivorce Family: Children, Families, and Society (coedited with Paul Amato) (Sage, 1999), and Toward a Child-Centered, Neighborhood-Based Child Protection System (coedited with Gary Melton and Mark Small; Praeger, 2002).
Thompson received his degree in Psychology from the University of Michigan in 1981.