Undergraduate Public Policy Internship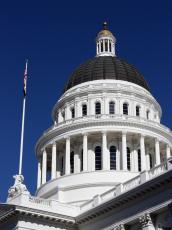 *Recruitment is currently closed*

The Undergraduate Public Policy Internship provides an opportunity for undergraduate students to work closely with Center for Poverty Research staff to research current state and federal legislation to help disseminate the Center's latest research.
In addition, interns receive training and mentorship to plan and execute a major outreach project. Previous year's projects include Faculty Affiliate videos on poverty, social media campaigns, a survey of federal legislators and infographics.
Internship Description
The paid internship runs Winter through Spring Quarter each year. It is desirable that the intern have interest in poverty-related research and/or in public policy, as well as computer database and word-processing skills. Interns are encouraged to be creative and take initiative.
Students having completed at least their sophomore year are preferred. Good interpersonal, communication, organizational, teamwork and time management skills are essential.
Applicable courses of study would include:
Economics
Political Science*
Sociology
Psychology
Human and Community Development
Journalism
Other closely related majors
*This internship qualifies for 192A course credit. See Political Science Undergrad Advising Office for more details.