Kevin Gee
Associate Professor of Education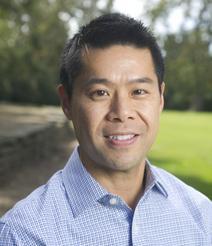 Dr. Kevin Gee is currently an Associate Professor in the School of Education and a Faculty Research Affiliate with the Center for Poverty & Inequality Research. He was a recipient of the 2015 National Academy of Education (NAEd)/Spencer Postdoctoral Fellowship, a 2014 Young Scholars Program (YSP) award from the Foundation for Child Development (FCD) and a 2015-6 UC Davis Hellman Fellowship.
His primary research agenda focuses on the nexus between health and education. He examines the role that schooling systems can play in influencing the health and well-being of children. In addition, he investigates how school policies and programs can help promote the well-being and educational outcomes of children who face a broad array of adverse conditions and experiences including school bullying, food insecurity, and abuse and neglect. Dr. Gee also has expertise in conducting large-scale evaluations of educational policies and programs using experimental and quasi-experimental designs. His research appears in Teachers College Record, Journal of Adolescent Health, American Journal of Evaluation, Journal of Adolescence and the International Journal of Educational Development. His work has also been featured in The New York Times, Scientific American, Reuters and Education Week.
Dr. Gee hails from California and received his undergraduate degree from UC Berkeley and his Master's degree from UC San Diego. He received his doctorate in Quantitative Policy Analysis in Education from Harvard University in 2010. From 2010-2012 he held a faculty appointment as Lecturer in Public Policy at Brown University and in 2012 he received the Outstanding Professor Award from the Brown University Undergraduate Council of Students.