Elyse Kovalsky
2012 Visiting Graduate Scholar, Northwestern University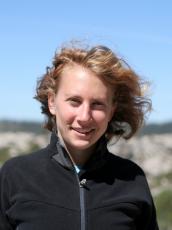 Elyse Kovalsky's research investigates the processes of intergenerational transmission of disadvantage, examining how families navigate foreclosure as an example of housing and financial instability, as well as the effects of this instability on families.
"I want to develop my ability to understand the range of implications of my work, translate my research for different audiences, and build connections with individuals and organizations outside of academia that may be interested in my research."
Kovalsky conducts research in California's Central Valley, a region with a large immigrant population, anticipates that her work will highlight differences in the resources and strategies of immigrant and non-immigrant families as they navigate foreclosure.
Her data will provide insight into the mechanisms linking instability to a range of outcomes for parents and children, including how housing instability affects the trajectories of children transitioning out of high school and the pathways through which this may occur.
Kovalsky has completed her fourth year in the Sociology program at Northwestern University.