Because Inequality Begins at Home
Visiting Professor Ariel Kalil Reaches across Disciplines to Improve Children's Lives
By Alex Russell
During Ariel Kalil's visit in April as a Center for Poverty Research Visiting Faculty Scholar, snatches of conversation could be heard from her temporary office. One student asked about how to make his work more relevant to public policy. Another talked about what it was like being a first-generation college student.
"I guess in some part they wanted to find out more about the path that I had taken, because it is a bit unusual," says Kalil.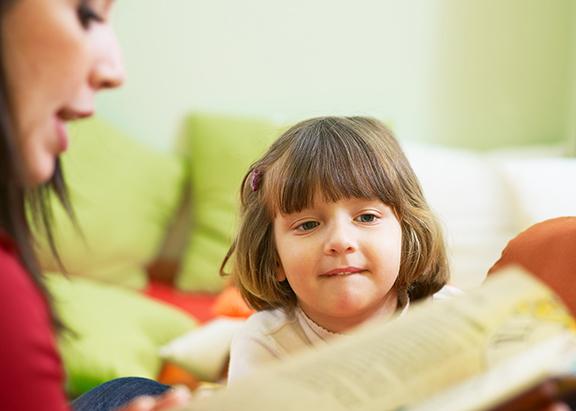 Ariel Kalil is unique among poverty researchers in how extensively she collaborates with researchers in other disciplines, something the Center for Poverty Research fosters with its conferences, seminars and other activities. Kalil is a developmental psychologist and Professor at the Harris School of Public Policy at the University of Chicago, where she directs the school's Center for Human Potential and Public Policy. She was one of the Center's first Seminar Speakers, and is a regular conference participant.
Center deputy director Marianne Page says that at a basic level, to bring visiting faculty like Kalil makes for a richer learning environment for everyone.
She also says that Kalil is particularly good at knowing which parts of child development will be helpful for economists exploring similar research questions.
"Having someone who can build that bridge is really helpful," says Page.
Like most labor economists, Page focuses on the most visible measures like school test scores and life-long earnings. What she and other economists have been finding is that when a family loses income, their children do worse in school and earn less money throughout their lifetimes.
Kalil approaches similar questions differently, and considers factors like an individual's willingness to take risks or malleability to change. This is where as a psychologist she distills from complexity to complement what a labor economist like Page observes in the averages.
Most recently, her work has been studying the differences between rich and poor families. One thing she has found is that inequality begins at home. For example, since poor parents are more likely to not have gone to college, and are also less likely to have books in the house, they are also less equipped to read to their children every day, which research has shown can have a major impact on how well a child does in school.
"You have to remember that the vast majority of time for the early part of a child's life is spent with their parents, not in school," she says. "In fact, by age 18, only 15 percent of a person's life is spent in school."
To develop policy based on what happens in a family's home is a challenge. Initiatives that target individual behaviors like smoking or healthy eating, which have been wildly successful, are somehow different than those that try to change how parents raise their kids.
"There are a lot of policy implications for this kind of research," says Kalil. "It's not known what the limits are. They haven't been tried yet."
Though both her parents are neuroscientists, Kalil says that the first time she knew she wanted to do research was as an undergraduate psychology major at the University of Wisconsin-Madison.
She got a job as a research assistant for Carol Ryff, the psychologist who developed the Ryff Scales of Psychological Well-Being. At the time, Ryff was working on a study to investigate whether the psychological well-being of parents depended on the success of their adult children. Kalil's job was coding. She spent hours reading through transcribed interviews with parents and checked boxes on sheets of paper.
"It was grunt work," she says. "But I was seeing you could turn what people say into data that goes into a regression, and then you get an answer."
Kalil went on to get her M.A. in Social Psychology from the University of Colorado, Boulder, and then her Ph.D. in Developmental Psychology from the University of Michigan, Ann Arbor.
It was at Michigan's Research and Training Program on Poverty that she did her post-doctoral work with Sheldon Danziger, an economist. Today, Danziger is the president of the Russell Sage Foundation, a major funder of social sciences research in the U.S. Danziger visited the Center for Poverty Research as a Seminar Speaker in 2012, not long after Kalil.
Since then Kalil has won major grants from the MacArthur Foundation, the Smith Richardson Foundation and multiple grants from the National Institute of Child Health and Human Development. Last year she completed a project funded by the Russell Sage Foundation to study how the recent recession affected the way parents spent time with their children.
Kalil says that her work with the Center for Human Potential and Public Policy at the University of Chicago is primarily as a mentor to young scholars developing innovative public policy. During her visit in April, Kalil attended a retreat for Center Deputy Director Marianne Page's research cluster on child poverty, where she met some of the Center's affiliated graduate students across the social sciences.
"I encouraged the students I met to hang out as much as possible at the poverty center, to attend its seminars and to try to meet students outside their program," says Kalil.
It was at that retreat that Page recommended economics graduate student Chloe East meet with Kalil.
"I was really excited to get the chance to meet her because she does a lot of work that's similar to the work that I do," says East, but she approaches those types of questions from a really different perspective."
East is working on a project tracing the effect food stamp program participation can have on children's well-being, specifically immigrant children. One of the big issues, she says, is about how cultural norms will affect participation in the program. In the economics literature there has been little about the impact of these cultural norms, but in the psychology literature there has been a lot.
"She really tried to make sure that she understood what I was working on," said East, "and how her knowledge coming from this other perspective might help me."