Leticia M. Saucedo
Professor of Law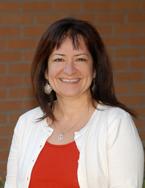 Leticia Saucedo received her degree, cum laude, from Harvard Law School in 1996. Her research centers on employment and immigration law, immigrants in low-wage workplaces and the structural dynamics affecting their entry.
Saucedo taught Torts and Immigration Law and co-directed the Immigration Law Clinic at the Wm. S. Boyd School of Law, University of Nevada, Las Vegas (UNLV) until 2010. She has developed courses in international and domestic service learning that explore the immigration consequences of crime and domestic violence in a post-conflict society. Saucedo currently holds a position as a research scholar with the Chief Justice Warren Institute on Race, Ethnicity, and Diversity at the University of California, Berkeley, School of Law.
During law school, Saucedo was managing editor of the Harvard Latino Law Review. After law school, she served as briefing attorney to Chief Justice Thomas Phillips of the Texas Supreme Court. She then became an associate at Fried, Frank, Harris, Shriver, and Jacobson in New York City, where she was the recipient of the Fried Frank MALDEF Fellowship. From 1999 to 2003, she worked as a staff attorney for the Mexican American Legal Defense and Educational Fund in San Antonio, Texas, where she litigated employment and education cases.
Saucedo's law review articles have appeared in Notre Dame Law Review, the Ohio State Law Journal, the Buffalo Law Review, the Richmond Law Review, the Harvard Journal of Law and Gender, the Harvard Latino Law Review, the University of Michigan Journal of Law Reform, and the Hispanic Journal of Behavioral Sciences.