UC Davis Center for Poverty Research Co-Sponsors Poverty Research and Policy Forum in Washington, D.C.
September 25, 2018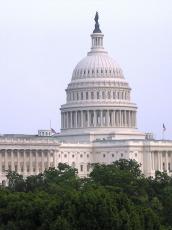 The UC Davis Center for Poverty Research is co-hosting the upcoming Annual Poverty Research and Policy Forum, "Rethinking Welfare: Promoting Opportunity And Independence." Center Director, Marianne Page, and Faculty Affiliate and Executive Committee member, Marianne Bitler, are presenting.
The Forum is also co-hosted by Office of Human Services Policy, the Assistant Secretary for Planning and Evaluation (ASPE) in the U.S. Department of Health and Human Services (HHS); the Institute for Research on Poverty (IRP); and the National Association for Welfare Research and Statistics (NAWRS)
The Annual Poverty Research and Policy Forum is designed to broadly disseminate rigorous research, with an emphasis on the implications for poverty policy. This year's forum focuses on current research findings regarding key mechanisms for promoting employment, economic mobility, and strong social networks to increase independence and well-being among families. Its aim is to inform the development of poverty policy and research through a discussion of:
Research evidence on policies and programs that:

increase economic independence through work;
improve economic stability and well-being by encouraging strong social relationships, including marriage; and
promote intergenerational mobility;

Initiatives that successfully promote economic independence, strong social networks as a way of sustainably escaping poverty, and/or intergenerational economic mobility, and their implications for policy and practice;
 
How to balance the twin goals of state-level flexibility and accountability; and
 
Implications of the research shared for the development of a research agenda designed to address gaps in our knowledge about key policy levers for promoting employment, financial independence, stability, and mobility.