Higher Education
Caroline Hoxby in Conversation with Faculty Affiliates Michal Kurlaender and Scott Carrell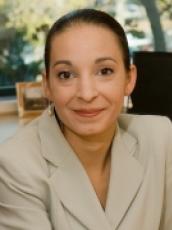 In this podcast, visiting scholar Caroline Hoxby discusses her Expanding College Opportunities Project with UC Davis Professor of Economics Scott Carrell and Associate Professor of Education Michal Kurlaender, including the project's interventions with college-bound, low-income, high-achieving students.
Hoxby is one of the world's leading scholars in the Economics of Education. She is the Scott and Donya Bommer Professor of Economics at Stanford University, and Director of the Economics of Education Program at the National Bureau of Economic Research. She is also a Senior Fellow of the Hoover Institution and the Stanford Institute for Economic Policy Research.
Carrell is a Faculty Research Fellow at the National Bureau of Economic Research in the Economics of Education group, and a Research Fellow at the Institute for the Study of Labor. His research focuses on the effect of school inputs, peer effects and barriers to college.
Kurlaender is the Davis site director of the University of California Educational Evaluation Center, and a Faculty Affiliate of the Center for Analysis of Postsecondary Education and Employment at Columbia University. She also serves on the advisory board of the Chief Justice Warren Institute on Race, Ethnicity and Diversity, UC Berkeley School of Law. Her work focuses on education policy and evaluation.