Event
Andrews Conference Room, 2203 SS&H
Wayward Sons: The Emerging Gender Gap in Labor Markets and Education
David Autor, Massachusetts Institute of Technology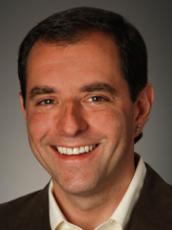 David Autor is a Professor of Economics at the Massachusetts Institute of Technology Department of Economics, Faculty Research Associate of the National Bureau of Economic Research, Research Affiliate of the Abdul Jameel Latif Poverty Action Lab, and Editor in Chief of the Journal of Economic Perspectives published by the American Economic Association.
His current fields of specialization include labor market impacts of technological change and globalization, earnings inequality, disability insurance and labor supply, and temporary help and other intermediated work arrangements.
Autor is the recipient of an NSF CAREER award for his research on labor market intermediation, the Alfred P. Sloan Foundation Fellowship, the Sherwin Rosen Prize in 2008 for outstanding contributions in the field of Labor Economics, and the John T. Dunlop Outstanding Scholar Award in 2006 given by the Labor and Employment Relations Association. He is also a Fellow of the American Academy of Arts and Science and the Society of Labor Economists. He received the MIT Undergraduate Economics Association Teaching Award in 2005 and the James A. and Ruth Levitan Award for Excellence in Teaching in 2013, awarded by MIT's School of Humanities Arts and Social Sciences.
Autor is Co-director of the MIT School Effectiveness and Inequality Initiative (SEII), and Associate Director of the NBER Disability Research Center, funded by the Social Security Administration. He is also a Research Associate of the IZA in Bonn, the IAB in Nuremberg, and the Institute for Research on Poverty at the University of Wisconsin, Madison.
Autor received a B.A. in Psychology from Tufts University in 1989 and a Ph.D. in Public Policy at Harvard University's Kennedy School of Government in 1999. Prior to obtaining his Ph.D., Autor spent three years directing efforts in San Francisco and South Africa to teach computer skills to economically disadvantaged children and adults.