POSTPONED- Mothers as Insurance: Family Spillovers in Child Targeted Programs
Marianne Bitler, Professor of Economics, UC Davis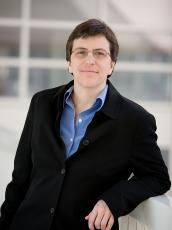 The Special Supplemental Nutrition Program for Women, Infants, and Children (WIC) is widely used. Previous research shows that WIC improves birth outcomes, but evidence about impacts on children is limited. We use a regression discontinuity approach leveraging cutoffs in
eligibility after age five. We examine a wide range of outcomes focusing on nutrient consumption (from food diaries) and food insecurity. In addition to studying the effects on children we examine spillover effects from targeted children to other family members. We find little impact on index children, but conclude that this may be because mothers protect children by consuming less themselves.
Marianne Bitler has expertise in public economics, labor economics, health economics and applied microeconomics. Before coming to UC Davis, she was a professor of economics at UC Irvine. She has also worked at the Public Policy Institute of California, the RAND Corporation, the Board of Governors of the Federal Reserve, and the Federal Trade Commission. She is a research associate with the National Bureau of Economic Research and a research fellow at IZA. She is currently a member of the Center for Poverty Research executive committee, the chair of a CNSTAT Panel on Improving Consumer Data for Food and Nutrition Policy Research for the Economic Research Service, USDA and co-editor of the American Journal of Health Economics.