Event
Andrews Conference Room, 2203 SS&H
Intervention with High-Risk Children: The Regulated Learning Environment
Stephanie Jones, Harvard University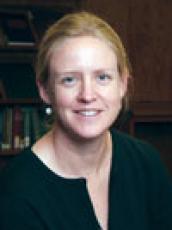 Dr. Stephanie M. Jones, is the Marie and Max Kargman Associate Professor of Human Development and Urban Education at the Harvard Graduate School of Education. Jones is a developmental psychologist whose work focuses on the longitudinal effects of poverty and exposure to violence on social and emotional development in early childhood and adolescence. In addition, she conducts evaluation research focusing on the developmental impact of school-based interventions targeting children's executive functioning, self-regulation, their broad social-emotional skills and aggressive behavior, as well as basic academic skills.
She is a Principal Investigator of a multiyear, 9-wave cluster-randomized, experimental evaluation of the 4Rs Program, a universal school-based intervention designed to integrate social-emotional learning and literacy development, funded by NIMH, the Institute for Education Sciences at the U.S. Department of Education, as well as by the William T. Grant Foundation. She is also involved as Co-Investigator in a number of similar evaluation studies conducted in early childhood educational settings (Chicago School Readiness Project, Foundations of Learning, Head Start CARES). Currently she is leading a program development project, funded by both IES and NICHD, focused on building and evaluating a school-based behaviorally focused curriculum targeting children's self-regulation and executive functions for grades PreK through 5th grade. Stephanie received her doctorate in developmental psychology from Yale University, where she trained with Edward Zigler.
In 2008, Stephanie was awarded the Grawemeyer Award in Education for her work with Zigler and Walter Gilliam on A Vision for Universal Preschool Education, published by Cambridge University Press. In 2013, Stephanie was awarded the Joseph E. Zins Early-Career Distinguished Contribution Award for Action Research in Social and Emotional Learning, from the Collaborative for Academic, Social, and Emotional Learning (CASEL).