Event
Andrews Conference Room, 2203 SS&H
Adam Gamoran
President, William T. Grant Foundation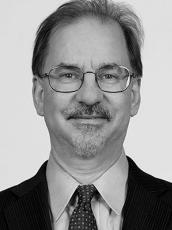 Adam Gamoran provides leadership for the William T. Grant Foundation's strategic direction and shapes its agenda and tactics as President. He partners with the Board of Trustees to advance its mission and objectives. Since arriving at the Foundation, he launched a new initiative to support research on reducing inequality in youth outcomes, and has continued the Foundation's ongoing work to improve the use of research evidence in policy and practice decisions that affect young people.
From 1984 to 2013, Gamoran served on the faculty of the University of Wisconsin-Madison, where he held the John D. MacArthur Chair in Sociology and Educational Policy Studies. From 2001-2004, he chaired the Department of Sociology, and from 2004-2013 he directed the Wisconsin Center for Education Research.
Gamoran's research focused on educational inequality and school reform. Recent publications include "Does racial isolation in school lead to long-term disadvantages? Labor-market consequences of high school racial composition" (American Journal of Sociology, 2016) and "Effects of school segregation and school resources in a changing policy context" (Educational Evaluation and Policy Analysis, 2016). Earlier, he edited Standards-based reform and the poverty gap: Lessons for No Child Left Behind (Brookings Institution Press, 2007) and co-edited Stratification in higher education: A comparative study (Stanford University Press, 2007) and Methodological advances in cross-national surveys of educational achievement (National Academy Press, 2002). His research was funded by the National Science Foundation, the Institute of Education Sciences at the U.S. Department of Education, and the National Institute of Child Health and Human Development, as well as by the Spencer and William T. Grant Foundations.
He is an elected member of the National Academy of Education and the American Academy of Arts & Sciences and was twice appointed by President Obama to serve on the National Board for Education Sciences. He also chairs the Board on Science Education of the National Academies of Sciences, Engineering, and Medicine. In 2013, he received the Spencer Foundation Award for contributions to research on education policy from the Association for Public Policy and Management, and in 2014 he was honored with the award for Distinguished Contributions to Research in Education from the American Educational Research Association.
Adam earned his Ph.D. in education from the University of Chicago in 1984.