Congressman Hosts Conference on Women in the Workforce at UC Davis
March 20, 2014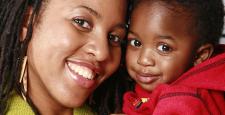 DAVIS, Calif. — More than 60 women leaders from the Sacramento region convened at UC Davis in March to discuss the complex challenges women face in the workplace with an eye toward policy that could affect the nation.
Center for Poverty Research Director Ann Stevens and Faculty Affiliate Kimberlee Shauman hosted panels on workplace success and family balance at Congressman John Garamendi's conference "Women in the Workforce Roundtable." Attendees included women from across the Sacramento region who are leaders in major corporations, non-profits, higher education, law enforcement and the military. The conference took place on March 20, 2014.
"The reality is that this country is absolutely dependent on the success of women and in every role that women play," said Garamendi.
"There are many large and small steps that can be taken by both employers and policy-makers to better support women in the workforce and recognize the competing demands—disproportionately born by women—of work and family life," said Stevens, who is also Chair of Economics at UC Davis.
In addition to facing challenges in the workplace, women fare poorly in terms of poverty. In 2012, 56 percent of those living in poverty—25.8 million total—were female. Working full time at the current $7.25 minimum wage, a single mother with one child will not earn above the federal poverty guideline of $15,730 for a family of two. Of all minimum wage workers in 2012, 64 percent were women.
"A lot of research has quantified how much by low-wage workers in predominantly female jobs give to our country. That research could be used to change the conversation around these issues," said Shauman, a Professor of Sociology at UC Davis.
UC Davis Vice Chancellor for Student Affairs Adela de la Torre spoke at the women's conference about paths to success. "When you really look at the roots of success, there are many narratives that we share in terms of hardship," she said. "This hardship can allow us to retrench where we are or it can allow us to push forward in a different direction."
Beyond opportunity and wages, another issue that frequently came up in discussion was how women often must choose between work and family.
"As African American women we do what is called triple time: Our work, our families, and our activism," said Jann Murray-Garcia, an Assistant Adjunct Professor at the UC Davis Betty Irene Moore School of Nursing.
Murray-Garcia, who has been married for 20 years to her husband who she met in medical school, gave up her practice as a pediatrician when she had her daughter. "I had the privilege of saying that advocating for children is my role as a mother," she said. "I would still be in clinical pediatrics if I wasn't calling complete strangers in their homes to see if they could care for my precious daughter."
The challenge of taking care of children and family is even greater among women working at low-wage jobs. Barbara Pennebaker, director of Colusa County Head Start, said that many low-wage working families do not have the option to miss work to take care of their children, even under the Family Medical Leave Act. "If they don't show up to work they lose their jobs," she said.
UC Davis recently launched the ADVANCE program, which aims to increase the participation of women, especially Latinas, in science, technology, engineering and mathematics (STEM) careers. ADVANCE was launched in 2012 with initial funding of $3.7 million from the National Science Foundation. Shauman is the program's Associate Director and is a Co-Principal Investigator with de la Torre, UC Davis Chancellor Linda Katehi and others.
According to the U.S. Census Bureau, men are employed in science and engineering professions at twice the rate of women. Men are also half as likely to be out of the labor force after graduating with a STEM degree.
"We're actively trying to create an environment in which women who choose to go in this field can be successful," said de la Torre.
Wendy Nelson, conference panelist and Clinical Sales Specialist at Genentech, grew up in a low-income household and said that fellowships made a big difference in helping her earn a Ph.D. in the sciences. "I benefited personally from encouraging words from educators and from these programs that encouraged me to pursue science," she said.
Garamendi is a former Regent of the University of California. Since 2009 he has represented California's 3rd District, which includes Sacramento, Yolo and Solano counties. He is a supporter of current legislation which would improve work and family balance, gender equity, and which would increase pay for all low-income workers.
"We did these issues in the 60s and 70s and these issues have not disappeared," said Garamendi. "The new generation of women doesn't know that these are issues that we have been pushing for many years. We're not here yet."
In 1963, President Kennedy signed the first Paycheck Fairness Act, when women earned near 60 percent of what men did on average. In 2012, women earned just 77 percent of what men did on average.
Congressman Garamendi was joined by his wife Patti Garamendi, who he credited with helping him push ahead with the conference and with legislation that would benefit women.
"When women lead and succeed we are all better, and that's everywhere in the world," she said.