Sasha Abramsky
Lecturer, University Writing Program & Freelance Journalist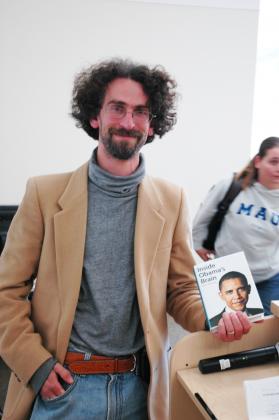 Abramsky is a Lecturer in the University Writing Program at UC Davis. Much of his work over the past decade has centered on America's criminal justice system, and he also writes on political goings-on and cultural trends.
His work has appeared in The Nation, The Atlantic Monthly, New York magazine, The Village Voice, and Rolling Stone. He is currently exploring poverty in America through a grant from the Open Society Foundation's Special Fund for Poverty Alleviation.
Sasha Abramsky received his undergraduate degree in politics, philosophy, and economics from Balliol College, Oxford, and his master's degree from Columbia's Graduate School of Journalism. In 2000 he was awarded a fellowship from the Open Society Institute, and he is currently a Senior Fellow at the New York City-based Demos think tank.
Abramsky is currently working on a book exploring poverty in America; his other books include:
Breadline USA: The Hidden Scandal of American Hunger and How to Fix It (2009)
Inside Obama's Brain (2009)
American Furies: Crime, Punishment, and Vengeance in the Age of Mass Imprisonment (2007)
Conned (2006)
Hard Time Blues (2002)