How many people are poor?
What is the current poverty rate?
In 2014,  46.7 million people in the United States lived in poverty.
The nation's official poverty rate was 14.8% in 2018.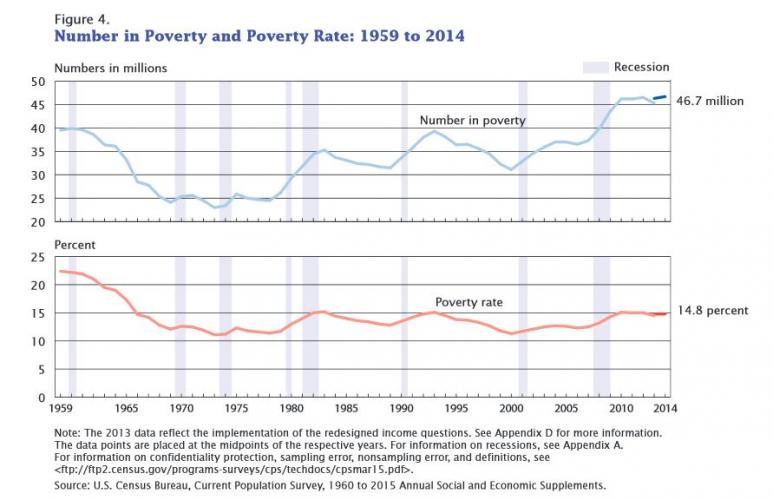 Neither the number of people in poverty nor the poverty rate were statistically different from the 2013 estimates..
Sources:
DeNavas-Walt, Carmen and Bernadette D. Proctor, Income and Poverty in the United States: 2014 U.S. Census Bureau. Current Population Reports P60-252 (PDF), U.S. Government Printing Office, Washington, DC, 2015.  Accessed 9/28/2015